Leave extra time
There is no need to rush yourself on your day. The mornings can be a lot of fun, time spent with your favorite ladies celebrating you. Make sure you leave gaps in your itinerary to cherish these moments.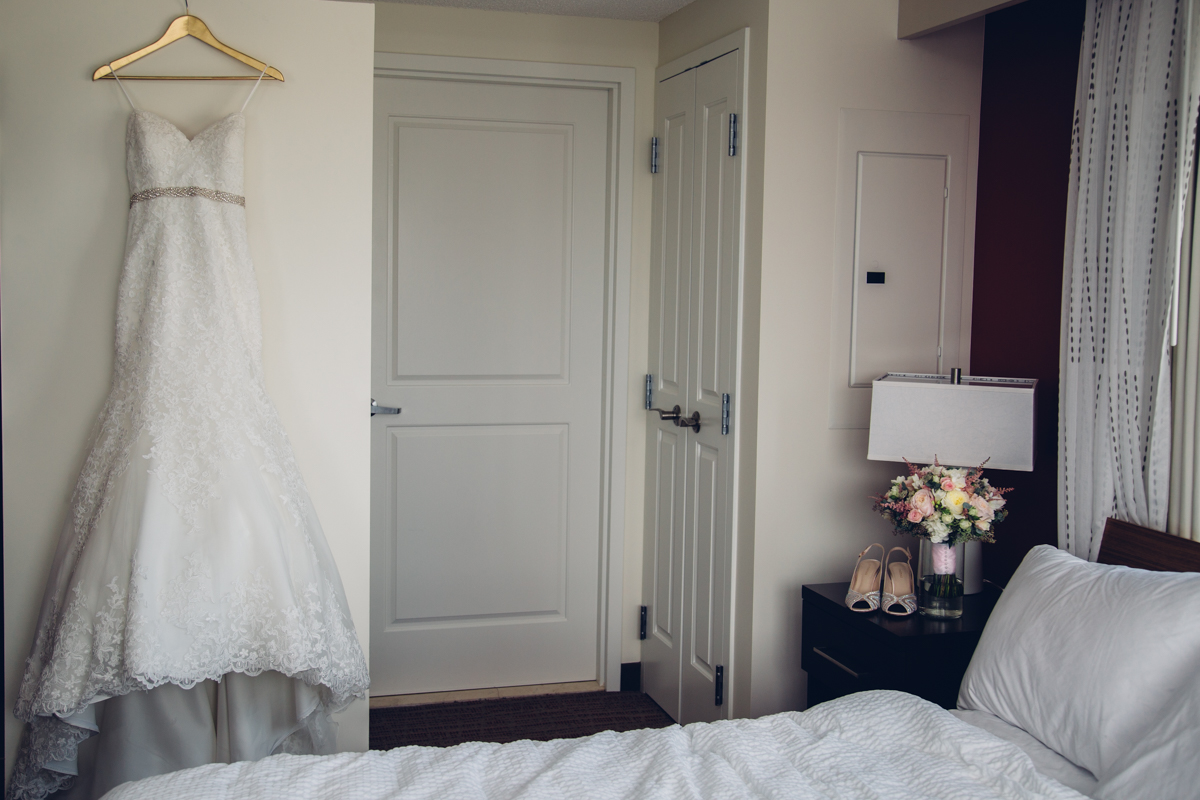 Setting Details Aside
Getting ready is a process, you'll be doing your hair, make up and running lists through your mind trying not to forget anything. Set your details out, and aside for your photographer the night before. That way we can come in quietly, not interrupt you and get the details out of the way early on.

Dress/Veil
Rings (including engagement)
Jewelry/ Sentimental Pieces
Hair Pieces
Shoes
Garter
Stationary (Invites, RSVP etc)
Mirror
Just do everyone a favor and clean your mirror. The toothpaste marks, steaks etc. Often times Photographers use mirrors to photograph you putting earrings on, make up or even you looking at yourself in the mirror for the first time. When it's clean, the world is a better place ;)
Bridesmaids and Mother get Dressed First
Your Bridesmaids will thank you and your mother will love you if you remind them to get dressed first. Everyone will be looking their best for the photos, leaving the attention to be on you and not on their pyjamas!
Getting Dress On
Go to the bathroom before doing this, even if you "think" you don't need to!
Make sure you've got a room big enough for all the people you actually want in these images. Also leave enough time to actually put your dress on, the corsets/lace up backs are not a 2-minute job!